A photoshopped caricature picture of President Emmerson Mnangagwa, went viral on social media  yesterday with the president's critics labelling the photo "Miss Putsayi Zimbabwe" , which means destroyer in the vernacular Shona language. The nickname in English translates to Miss Destroy Zimbabwe.
This is not the first time Mnangagwa has been targeted for political ridicule on social media. In recent times Zimbabweans have been venting their anger at his administration using social media platforms such as WhatsApp and YouTube to express themselves.

Last month Mnangagwa suffered the humiliation of addressing an empty UN General Assembly in New York, and some Zimbabweans started posting YouTube videos dubbed the "Mnangagwa United Nations Challenge", in which they poked fun at his speech.
Another video that has been doing the rounds, is that of school children filmed stoning Mnangagwa's presidential campaign billboard, somewhere in the capital.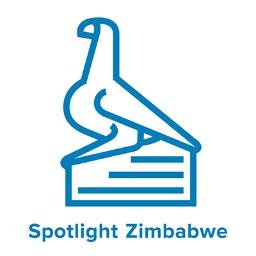 Posted in: Entertainment