Nancy Mabaya
VANCOUVER -Former first lady, Grace Mugabe's life is reportedly in serious danger, amid disclosures from high level ruling Zanu PF officials in confidentiality that President Robert Mugabe's wife is allegedly being targeted for elimination, as her political rivals see her as a formidable threat capable of launching herself as the country's president after the July ballot, Spotlight Zimbabwe, has been told.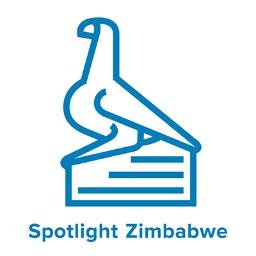 It is also coming to light that Grace is being suspected by President Emmerson Mnangagwa's loyalists, as the brainchild behind a sinister plot to have Mnangagwa impeached by parliament, and have him sent packing from the presidency soon after the much awaited presidential plebiscite next month for staging a coup against Mugabe last November, among an array of charges to finish him off.
"The country is at a crossroads, and many dangerous things are taking place behind the political curtain," said a senior ruling party official claiming to be up to speed with a do or die scheme to "remove her (Grace) out of the way". The senior figure who survived Mnangagwa's purges of former Mugabe administration members said it was hard to pinpoint exactly who allegedly wants the former first lady eliminated because she has made lots of enemies inside and outside Zanu PF, in equal measure as Mnangagwa himself who also admitted last year that he was supposed to be killed soon after being sacked as vice president.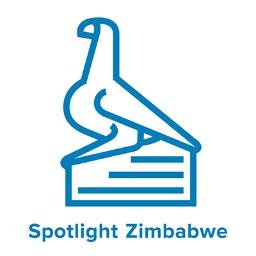 "Amai Mugabe is in trouble because she is unsettling and ruffling many feathers, now more than when she was in power. There are security reports suggesting that she is funding the MDC Alliance in secret, after her pointman (name supplied) met with the opposition president Nelson Chamisa in South Africa and another in his recent trip to London to discuss details of a government in waiting, which she will play a key role as a power broker should Mnangagwa lose power. Also the reports accuse her of having a massive war chest, sufficient to literally fund and buy herself into becoming president, especially if Mugabe is to endorse her openly, they could pull it off. They are a smart couple, and the intelligence is aware of their machinations to give Mnangagwa a torrid time after July, making this country ungovernable."
Grace has previously hinted that assassins are out to get her for her brave and cash political talk, and went to openly accuse the army and some senior service chiefs of involvement in the attempted bombing of their diary farm business, Alpha Omega in Mazowe.
In 2014, the then firebrand first lady dared former Zimbabwe Defence Forces (ZDF) Commander and now vice president, Rtd General Constantino Chiwenga, to shoot her for coming out guns blazing against former VP Joice Mujuru, whom she was accusing of plotting to topple Mugabe by assassination with the aide of her sympathisers in the military.
"I'm not scared. I will talk about it. I even said Chiwenga should shoot me. They want to kill me," said Grace at the time.
Singapore or Malaysia
This publication has also established from intelligence sources that Grace wants to relocate to Singapore or Malaysia, but has been forced to stay in Harare due to their family business interests, Mugabe's fragile health and fears of losing their Gushungo dairy cash cow, alongside a sheaf of farms and mines, the sources said. Grace has meanwhile reportedly beefed the Mugabes security, with additional private security as the former first family believes that government security details have been compromised.
Malaysia offered the Mugabes State protection and a safe haven in 2013, should they deem it necessary, but it may seem the offer is no longer on the table, despite the election into power of Mugabe's friend and former prime minister of that country, Mahathir Mohamad, at age 92 last month. Mahathir courted controversy, when he donated thousands of dollars worth of rare Malaysian timbers to Mugabe, for the construction of his multi-million Chinese roof mansion in Borrowdale.
Mugabe and Grace are said to own a luxurious mansion in Malaysia, which was reportedly purchased in cash in 2004, and is located in Bukit Tunku in Kaula Lumpur.
South Africa and China  
Spotlight Zimbabwe, can also reveal that, due to her security concerns and fear for her family members life after the November militray intervention, Grace, had opted to immediately move to South Africa, where she had just bought a massive property for US$3,4 million (R45 million) in the affluent Sandhurst suburb of Johannesburg. However the plan was ruined, following the stepping down of Jacob Zuma as president. Zuma had reportedly guaranteed Grace and Mugabe safety and protection from prosecution for Grace in a revived assault case, filed by young Johannesburg model, Gabriella Engels, in which Grace had initially won diplomatic immunity.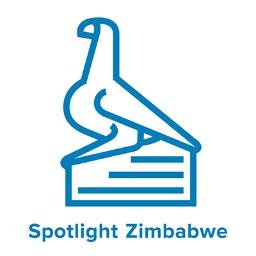 Grace other government insiders say, also turned to China, where she was on good terms with their first lady, but China remained neutral and did not offer assurances to the Mugabes of a safe passage to start a new life in Beijing.
"The other trouble causer for her (Grace) was Christopher Mutsvangwa (former Zimbabwe Ambassador to China and current  special advisor to Mnangagwa). Mutsvangwa was said to have instead argued against the Chinese helping the Mugabes, as prior to their ouster he had reportedly worked flat out from behind the scenes with Chinese authorities to provide temporary residence or political asylum for Mnangagwa, who had been fired by Mugabe and had fled to South African exile," said a source close to the presidency.