Malvin Motsi
HARARE– President Emmerson Mnangagwa, is reportedly involved in a secret adulterous lovebird and love nest affair outside wedlock with one of his female ministers in cabinet, Spotlight Zimbabwe, has exclusively been told.

The minister in question according to sources inside the Office of the President and Cabinet (OPC), is a former renowned athlete who is believed to have massive closet sway over how beleaguered Mnangagwa is running the country.

"On the surface he acts as President and sounds presidential, but ED (Mnangagwa), is actually told what to do by this undercover cabinet female minister lover. Kuuraya munhu. Zvinonyadzisa. (This is unbelievable. What a shame), said a senior officer inside the OPC.

Mnangagwa, other sources say was only this week seen at an official ceremony with his secret government lover at a "handover event of some government project".
"So please figure it out for yourself, you do have presidium sources to corroborate what I'm saying, one of the OPC sources said.
In July last year, First Lady, Auxillia Mnangagwa, is said to have chased "philandering" Mnangagwa through a maize field at their farm in Kwekwe after her moles in the disappointing camp of the president, tipped her off that Mnangagwa was entertaining and had allegedly impregnated an innocent University student in the area, on the day in question.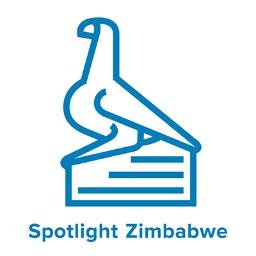 Posted in: World